BIRTH PHOTOGRAPHY
45 minutes | FREE
BIRTH CONSULTATION We meet up here at a local coffee shop to
chat about your birth. This is a great time for you to tell me all
about your birth and to learn about me and my photography.
hours! | $600
BIRTH PHOTOGRAPHY pricing covers a birth consultation,
photography during active labor, pushing and the direct
postpartum period (up to one hour right after birth) . This package
also includes all high, resolution images as a digital download.
*I also photography maternity and newborn sessions. Birth clients get 1/2 off maternity AND newborn sessions!*
BOUDOIR SESSION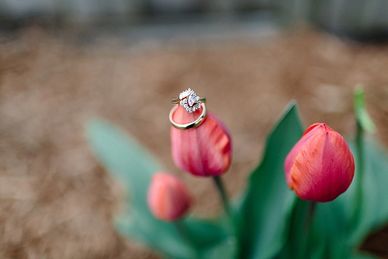 I have two packages. Both packages include 1 hour of session time,
an album, one 8x10 print and a private online gallery; the only difference
is what kind of album you end up with. I include an album in my packages
because I believe that is the easiest and best way to cherish these images while
keeping them private. The albums are gorgeous and timeless. The
included 8x10 is an excellent bedside token for your main man.
1 hour | $485
Hard Cover Package:
1 hour of session time
one 10x10 hard cover book
and an 8x10 print
1 hour | $350
Soft Cover Package:
1 hour of session time
one 8x8 soft cover book
and an 8x10 print
*We can take your pictures at your home, some other location of your choosing, or at a hotel.*
HIGH SCHOOL SENIOR CONSULTATION
45 minutes | FREE
Ultimately this session is about you and I want to showcase who you
are, what you love, and your uniqueness This means taking some time
to brainstorm great locations for your shoot whether it be at the tennis
courts, out on the lake wakeboarding, at the school stadium, or in the
school performing arts center. Think about interests and featuring
your musical instrument, sporting equipment, favorite books, and the
like. We meet up here at my in-home studio or at a local coffee shop
to chat about your senior portraits.
This is a great time for us to decide where we want to go for your
pictures, and what you'll be wearing and incorporating into your shoot!
*Packages start at $560 for a 1 hour shoot, 3 sets of wallets, a digital
download of 50 images, and an online proofing gallery. However,
I also offer a build your own package as well so the sky is the limit!
NEWBORN SESSION
45 minutes | $135
Newborn photography is all about showcasing the simple beauty
within your new beloved little one and, of course, getting that first
family photo! The newborn session includes only the 45 minute
session time (enough for all the essential pictures plus all feeding
and changing interruptions that come with newborns!) - any digital
files, prints and products are additional.

We will schedule your newborn session in the first 1 - 10 days of
baby's life. We can take your photos in the comfort of your own
home or even at the hospital.

*I also photograph birth photography and maternity sessions. Birth clients get 1/2 off maternity AND newborn sessions!*
PORTRAIT SESSION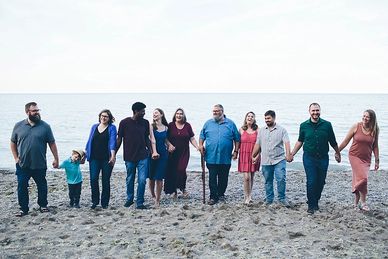 (EX: FAMILY, MATERNITY, AND ENGAGEMENT)
I am a photographer that sees the beauty in life all around me all the time.
I serve my clients lovingly, creating a series of images you can cherish
forever. I am a fun-loving, bubbly kind of person, so buckle up
because we're going to have fun!
30 minutes | $300
STANDARD SESSION: This is the standard, bees knees, type of session.
Our time together gives us time to nail down all the best of the best
kinds of pictures for you and gives you ALL of the the digital files! In
our time we will go through several poses and a few different
"backdrops" at our photo spot.
15 minutes | $150
MINI SESSION This budget friendly session includes 15 minutes of
session time and is a good fit for a family (without small children) to get
their annual pictures taken or for any other kind of simple session (like only
a few pictures of a baby belly or a simple portrait). For this session
we have time for a few poses in one main spot with one outfit.
WEDDING CONSULTATION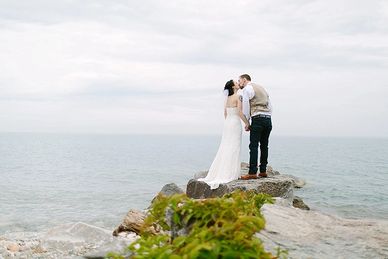 45 minutes | FREE
Congratulations on your engagement!
Your upcoming wedding might be the most significant event of your life.
My job as your photographer is to make sure you have a record the love
you shared on your wedding day, the uniqueness that went into your day,
and all the events that made it a celebration. As such, I like to focus
on three main things with my weddings: portraits, moments, and the details.
Let's meet up here at a local coffee shop to chat about your wedding!
*Wedding packages start at $1,800 for 6 hours of coverage, a free
engagement shoot, and all your digital files. However, I do offer an
hour rate weddings for such engagements like a court wedding, an
elopement, anniversary party, or vow renewal.